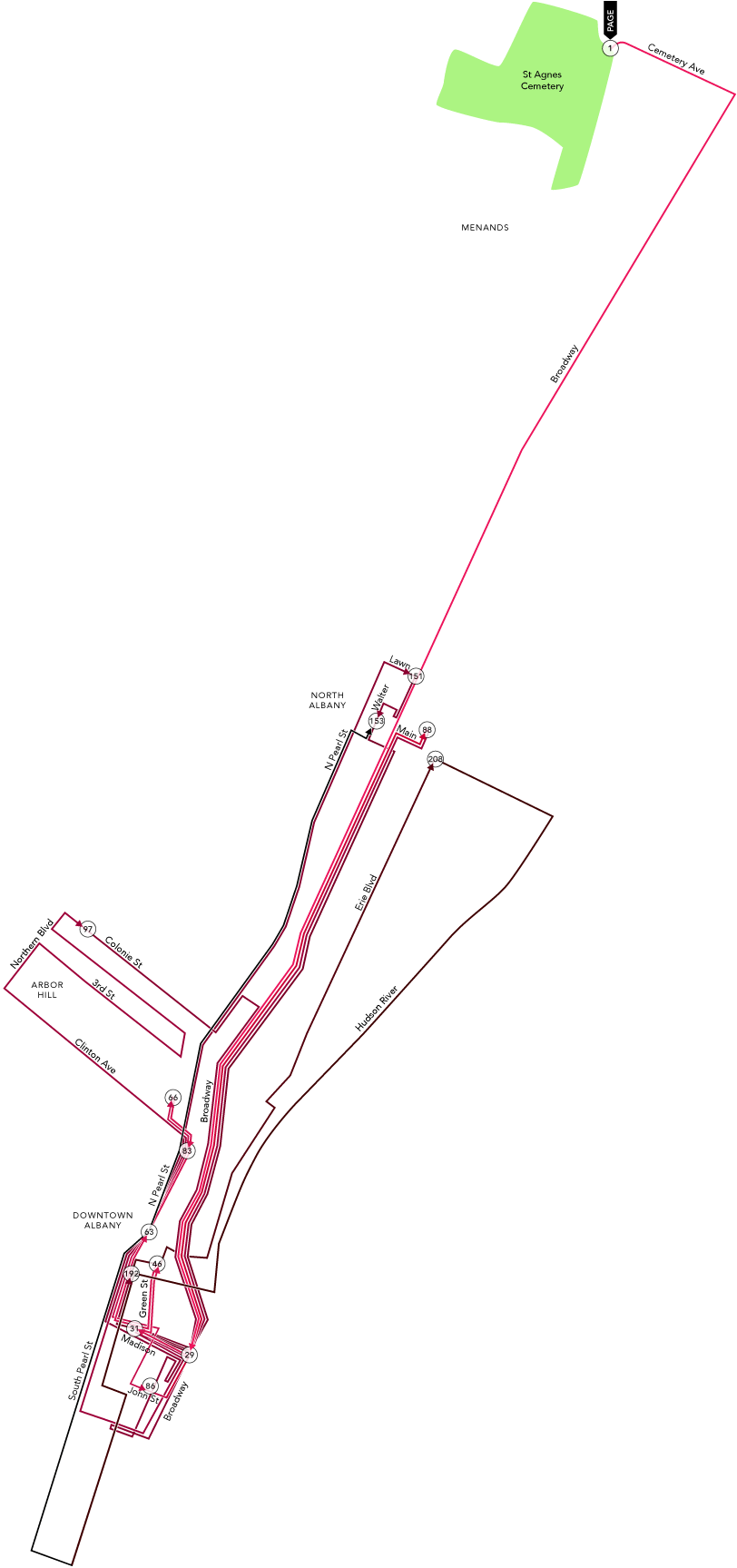 Page 1: Riding up the winding road of Saint Agnes Cemetery in the back of the rattling old truck, Francis Phelan became aware that the dead, even more than the living, settled down in neighborhoods.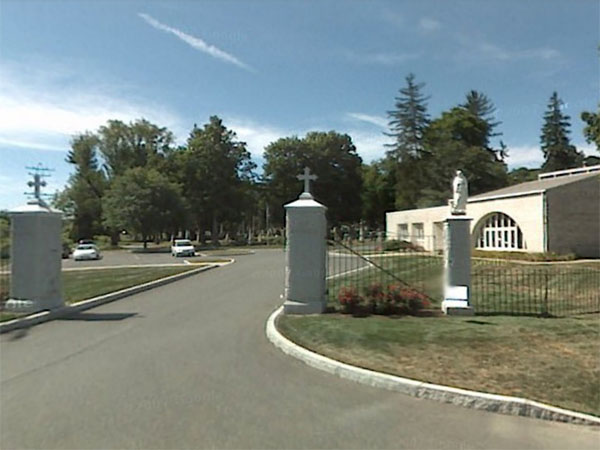 Page 29: By then the bus was at Madison Avenue and Broadway, and Rudy and Francis stepped out into the frosty darkness of six o'clock on the final night of October 1938, the unruly night when grace is always in short supply, and the old and the new dead walk abroad in this land.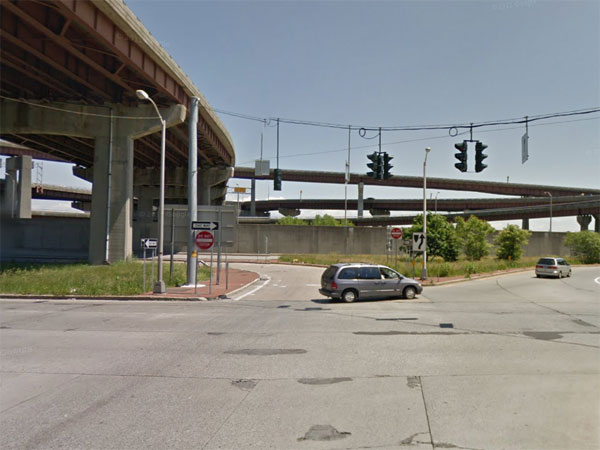 Page 31: "My hands is half froze and I only been walkin' two blocks."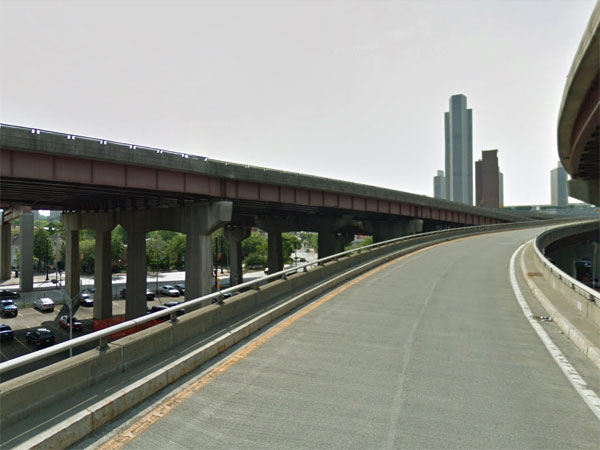 Page 46: "Where's this joint, Pee Wee, Green Street?" "Right. Couple of blocks. Where the old Gayety Theater used to be."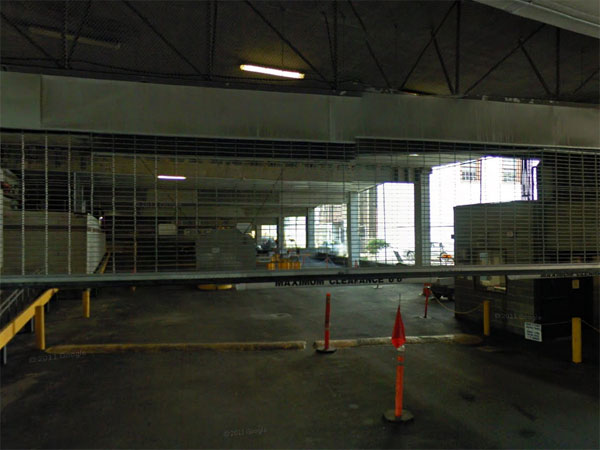 Page 63: Francis and Helen walked up Pearl Street toward State, the absolute center of the city's life for two centuries.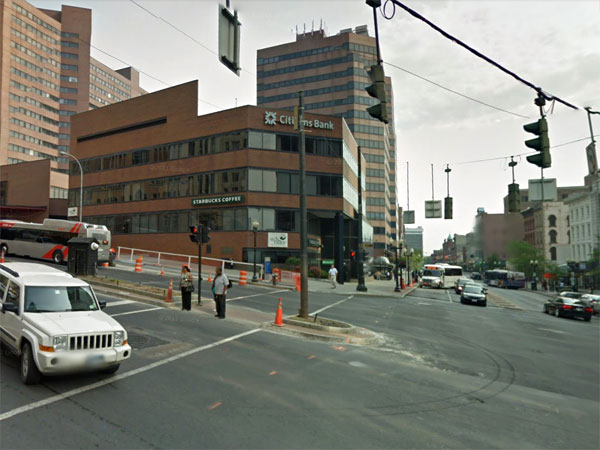 Page 66: It stood on the east side of Ten Broeck Street, a three-block street in Arbor Hill named for a Revolutionary War hero and noted in the 1870s and 1880s as the place where a dozen of the city's arriviste lumber barons lived, all in a row, in competitive luxury.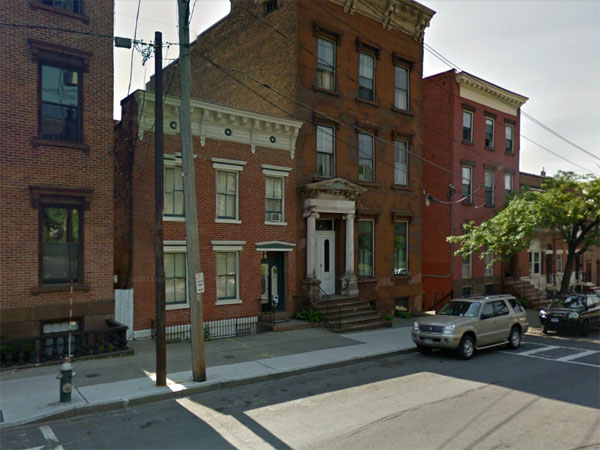 Page 82: North Pearl Street was deserted, no cars, no people at this hour, one-forty-five by the great clock on the First Church.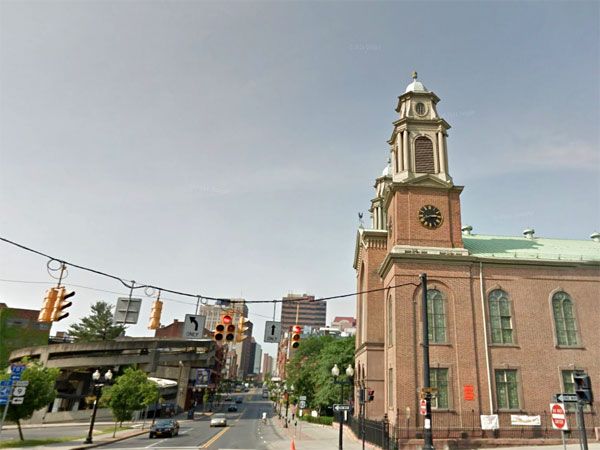 Page 86: Francis nodded and they walked to Finny's car, a 1930 black Oldsmobile, dead and wheelless in an alley off John Street.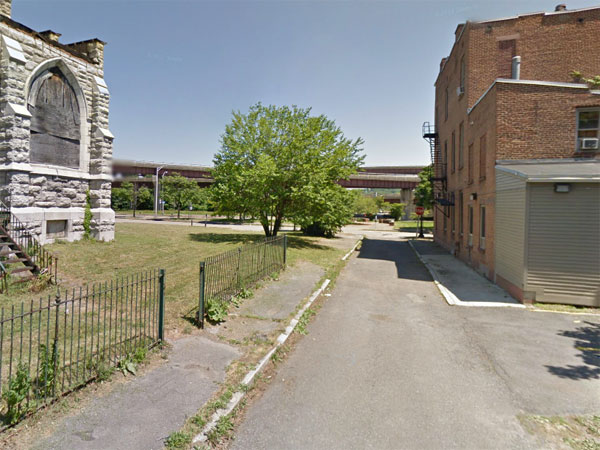 Page 88: Yet incredibly, as he neared North Street, he saw a structure he recognized. Son of a bitch. Welt the Tin's barn, still standing.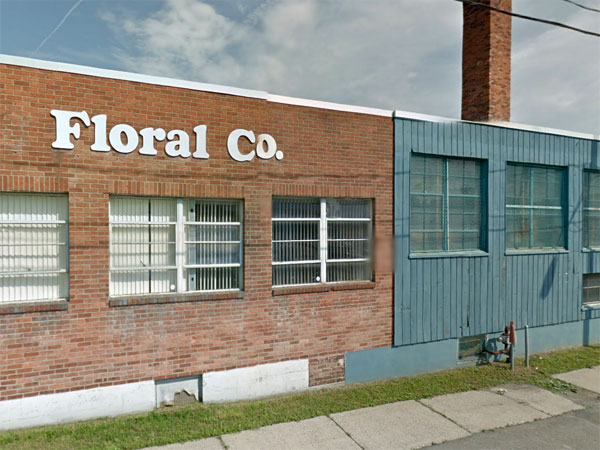 Page 97: The wagon rolled on and Francis realized it was heading for Colonie Street, where he was born and raised, where his brothers and sisters still lived.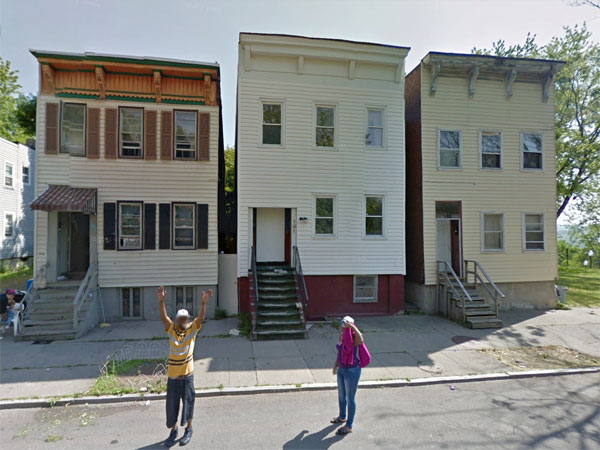 Page 151: By the time he reached Lawn Avenue he was walking well, and by Broadway his gait, for him, was normal.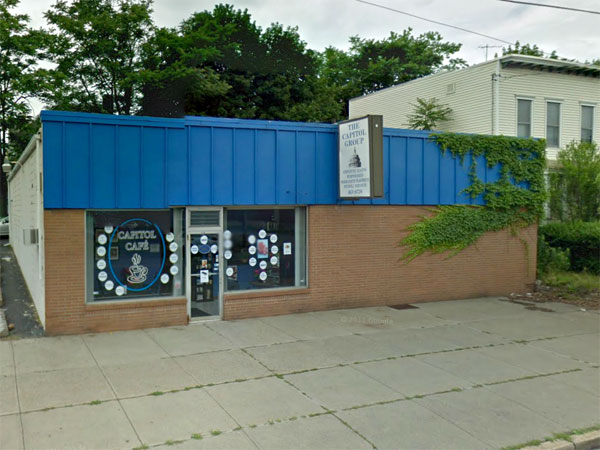 Page 153: Leaves covered the sidewalks of Walter Street.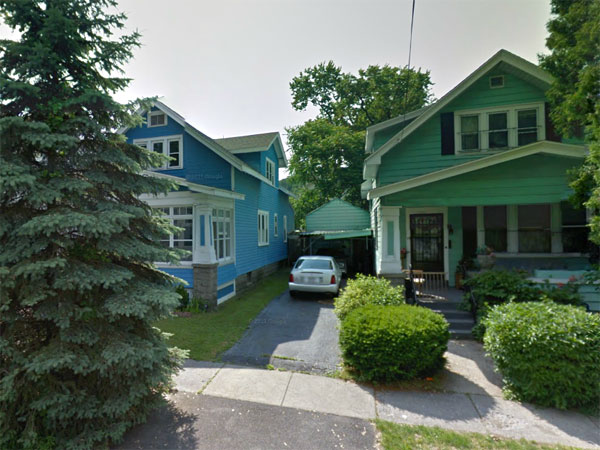 Page 192: Francis bought two quarts of muscatel at the upstairs bootlegger's on Beaver Street and two pints of Green River whiskey.
Page 208: The jungle, a visual manifestation of the malaise of the age and the nation, covered the equivalent of two or more square city blocks between the tracks and the river, just east of the old carbarns and the empty building that once housed Iron Joe's saloon.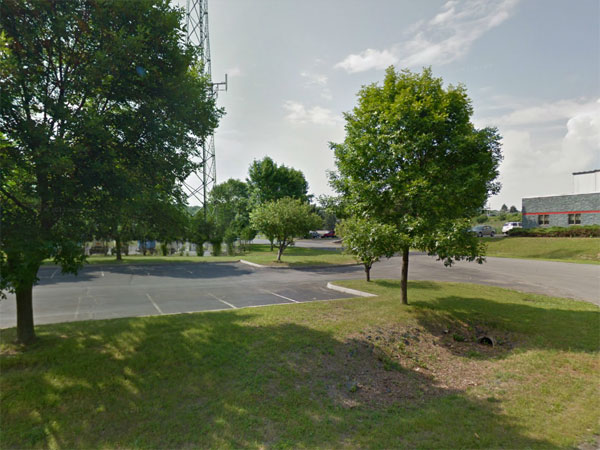 William Kennedy's Ironweed.
Photos from Google Maps.
Information on Albany's pre-787 street grid from
Albany Bagel Co.