What makes the best neighborhood?
Well, let's say it's
27% Housing costs
27% Walkability
27% Commute
9% Open Space
9% Crime
How do the boroughs shake out?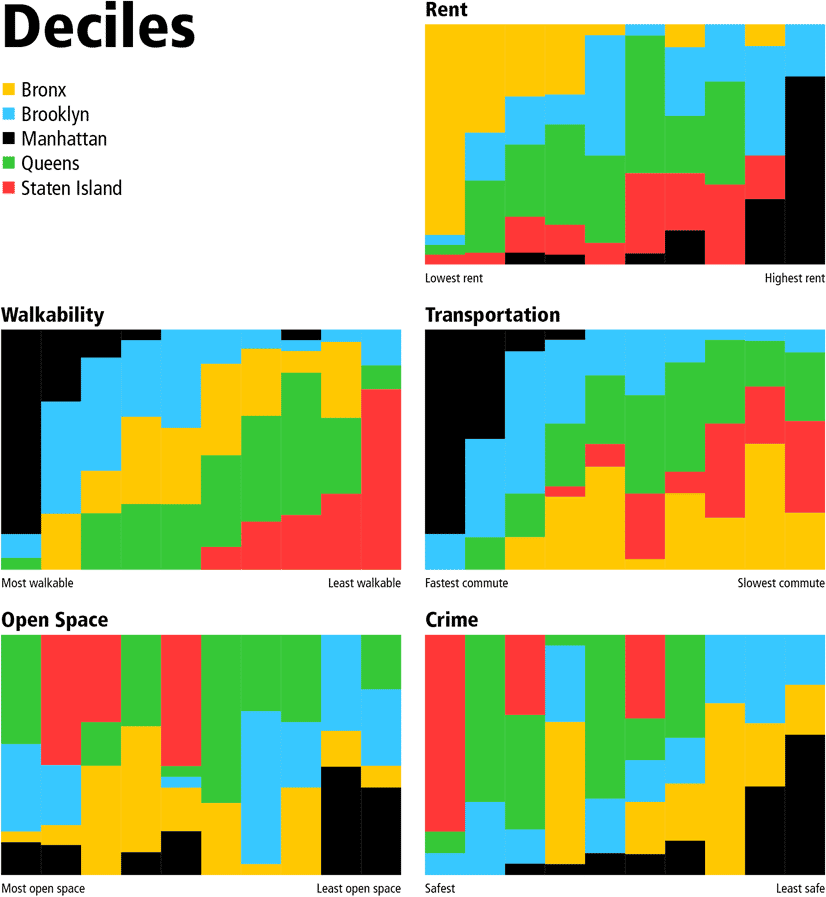 Or.
What if we rearranged the map so that neighborhoods were placed near those most similar to themselves?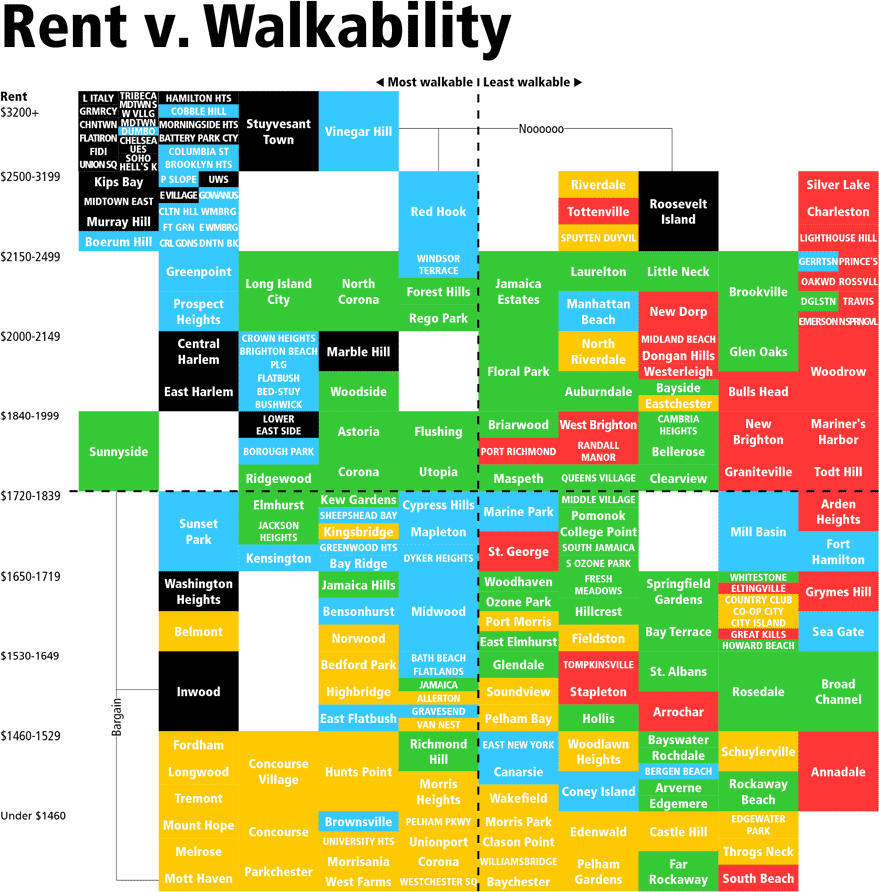 What are the best neighborhoods in New York in 2017?
Objectively: Inwood and Washington Heights. The same neighborhoods that were the best neighborhoods in 2015 and 2014. Things don't change that fast.
But where do your friends live? Where do you work? Where is your bar? How are the schools?
There is, of course, no one best neighborhood. We all care about different things in different amounts.
So here are the complete things.

Sources
Housing costs: Averaged indexes based on prices from the American Community Survey (average rent paid by people who moved in the past year), Naked Apartments and Trulia.
Walkability: Walk Score
Commute: How much time it takes to get to Wall Street and Times Square on public transportation arriving at 9am Monday, Google Maps
Open Space: Community district reports plus major parks not placed within community boundaries (own calculations)
Crime: NYC.gov Crime Map